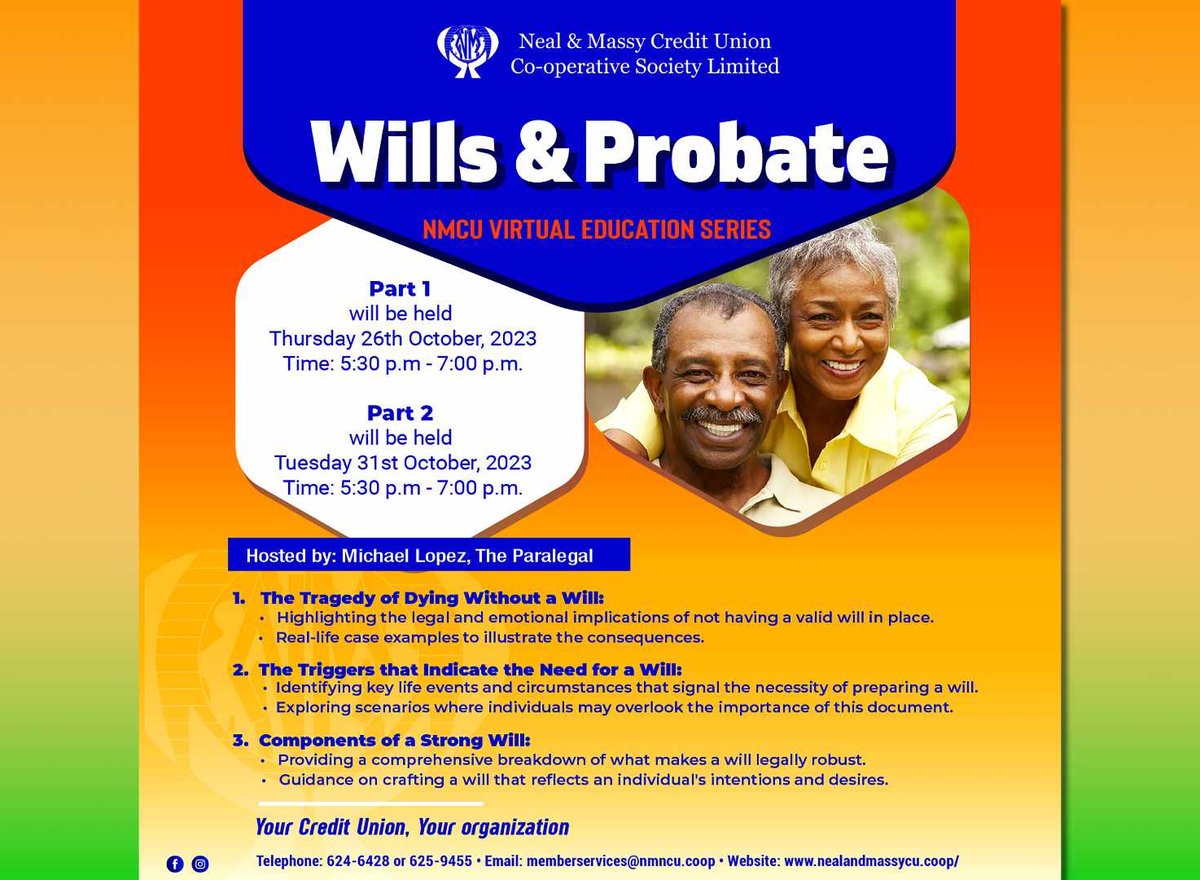 WILLS AND PROBATE (Pt 2)
Date: 31 October 2023
Time: 5.30pm - 7pm
Cost: FREE
Audience: Public
Event Description
Online Session: Wills and Probate (Pt2)
Join us for an enlightening session on Wills and Probate. Dive into the essential aspects, get your questions answered, and gain clarity on this important topic.
Platform: Zoom
Join Here: Zoom Session Link
Whether you're a novice or looking for a refresher, this is a not-to-be-missed opportunity. Mark your calendars and click on the link above at the scheduled time to participate. Have specific questions or topics in mind? Let us know in advance to ensure they're covered.
We look forward to seeing you online!